Years before Must See TV took over NBC Thursdays, ABC ruled the comedy roost during the late 1980s and 1990s with its TGIF comedy block, which helped introduce and popularize a slew of iconic series, from Family Matters to Full House and beyond. TGIF went through various iterations during its broadcast heyday, and the series that were showcased were filled with memorable characters that audiences loved keeping up with every Friday night. 
From loving mothers to quirky children to reunited twins and more, TGIF's lineups offered such a wide variety of hilarious personalities that are still worth celebrating, regardless of when they last showed up on the small screen. So sit back and relax with your no-longer-produced '90s beverage of choice, and let's highlight some of TGIF's biggest fan-favorites.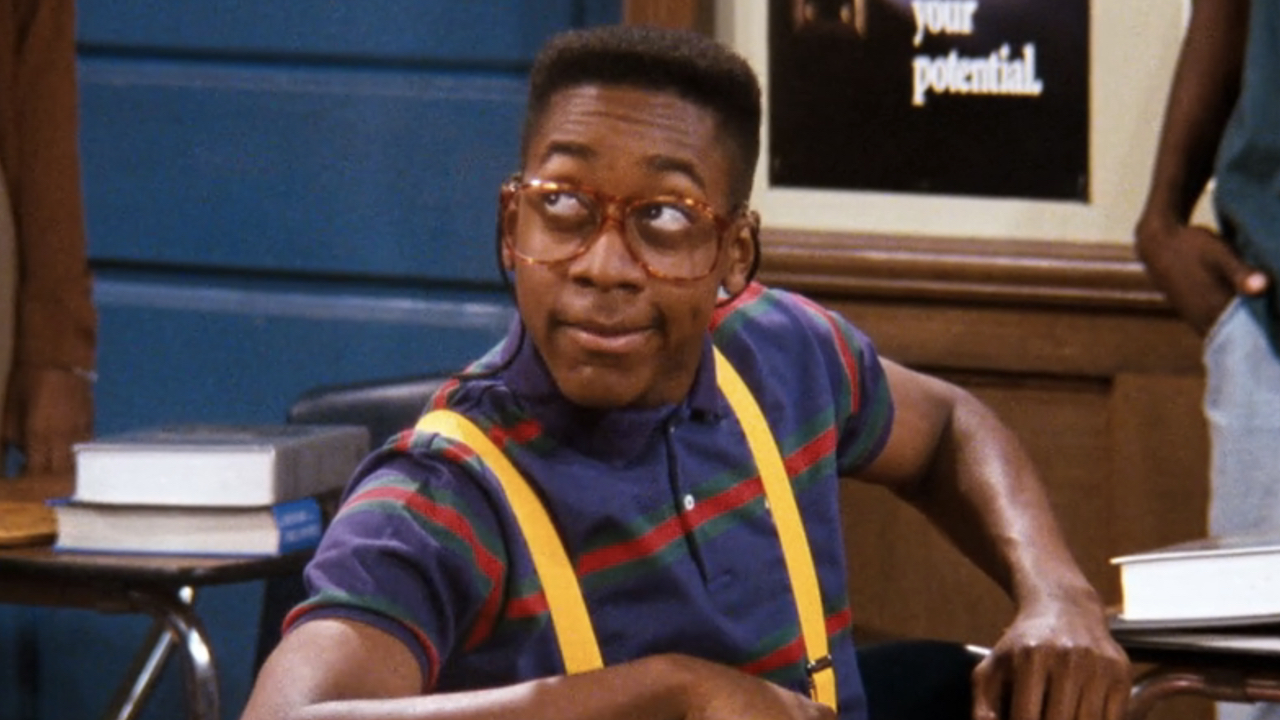 Steve Urkel (Family Matters)
One of TV's most memorable neighbors, Jaleel White's Steve Urkel was so popular early in Family Matters' run that the creative focus changed to devote more stories and screentime to the bespectacled nerdling and alter egos like the smooth-talking Stefan, Urkelbot, and Bruce Lee Urkel. Not to mention the fact that Steve Urkel sparked the ubiquitous and oft-impersonated pop culture catchphrase "Did I do that?" "Got any cheese?" didn't quite get there.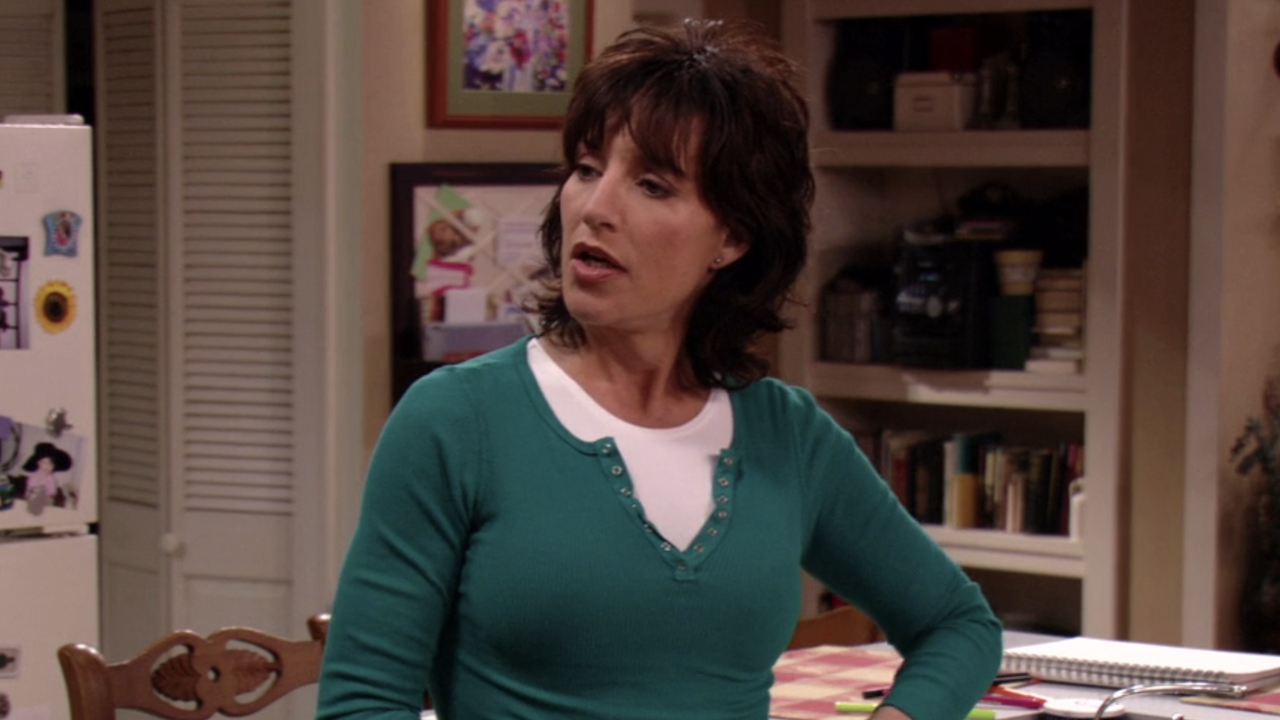 Cate S. Hennessy (8 Simple Rules)
Katey Sagal has portrayed three truly iconic TV moms, and we can all agree 8 Simple Rules' Cate Hennessy is worlds more safe, dependable, and trustworthy than either Married with Children's Peg Bundy or Sons of Anarchy's Gemma Teller. And she probably would have continued to rock out as a loving mom and sharp-witted wife had tragedy not struck, eventually leading to the sitcom's cancellation.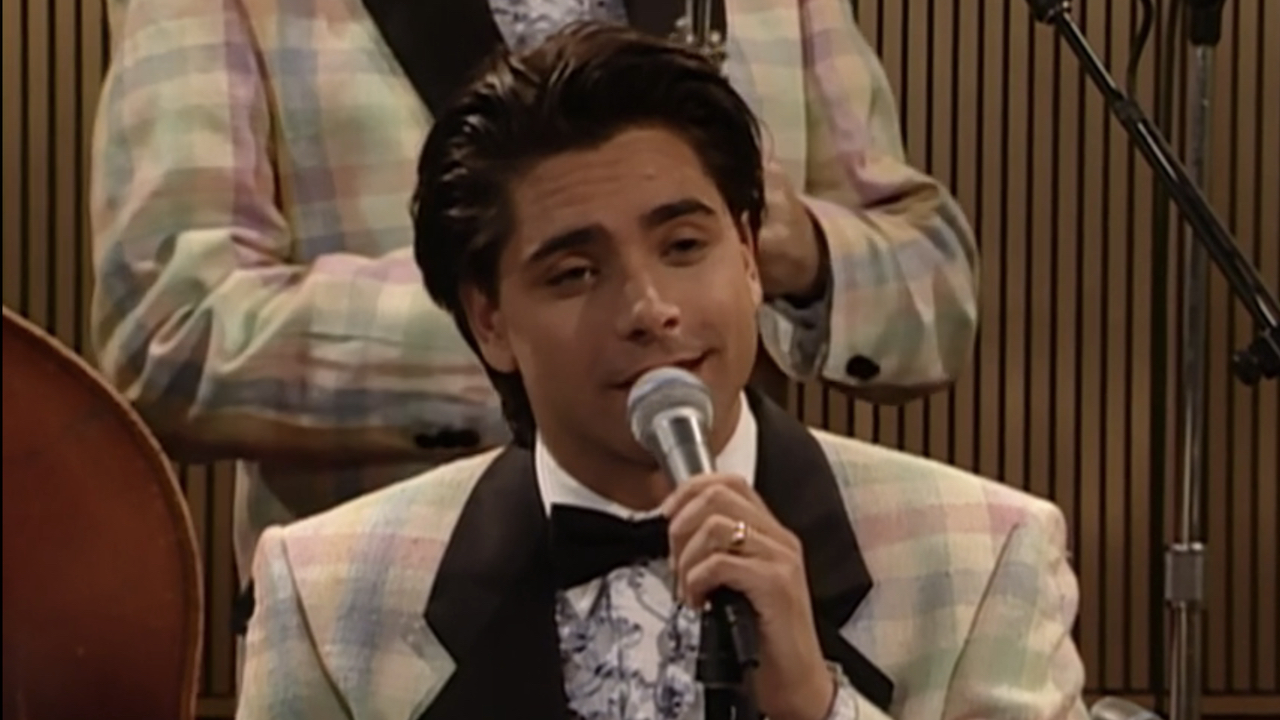 Jesse Katsopolis (Full House)
The hunkiest uncle ever to have uncle-d, Full House's Jesse Katsopolis was beloved by just about everyone within the sitcom's fictional universe, as well as TGIF viewers at home. Jesse's appeal obviously stemmed from heartthrob John Stamos' effortlessly cool vibes, and no matter whether he was in rock star mode with the Rippers or in daddy mode changing the twins' diapers, he looked cooler doing it than everyone else, so long as no one messed with his hair.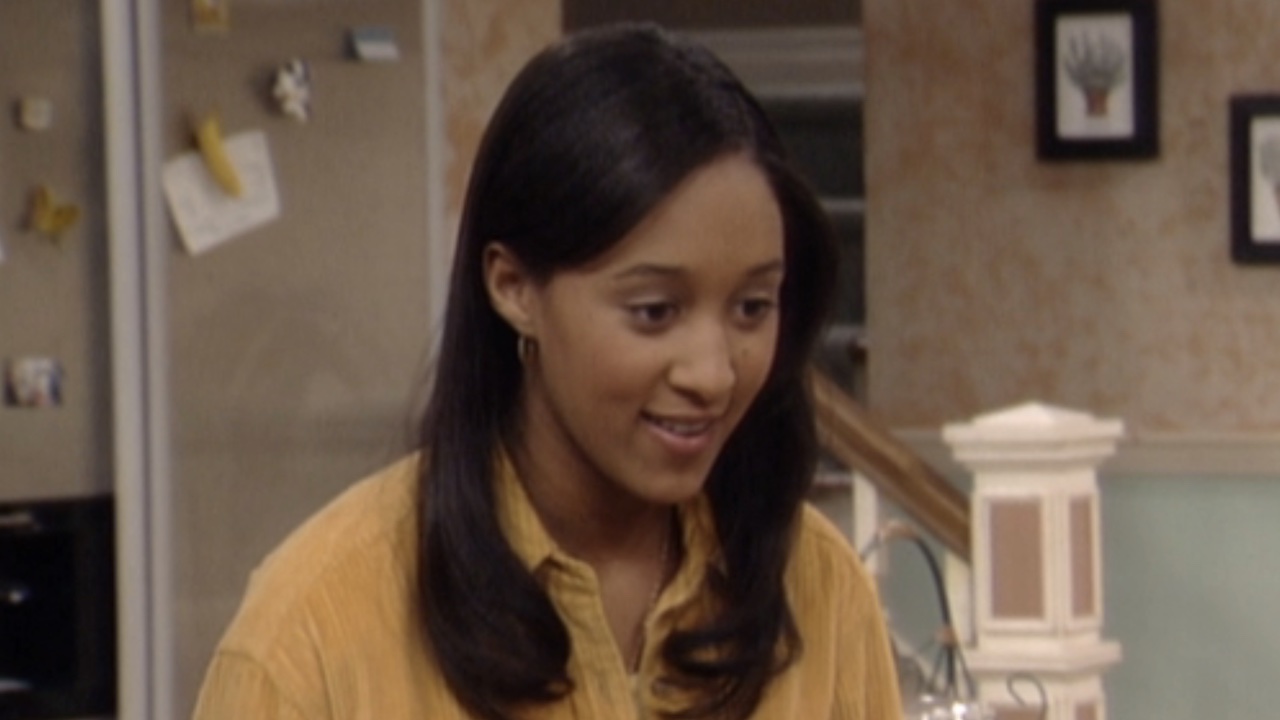 Tamera Campbell (Sister, Sister)
Tamera Mowry's Tamera Campbell checked all the boxes when it came to being the kind of fun sister that would be great to also have as a friend, at least for anyone but her own twin. Tamera's got all the hat game of Mayim Bialik's Blossom, but is a few shades less dorky. She's boisterous, impulsive, and knows how to have a good time. (And it doesn't include Roger. Go home, Roger!)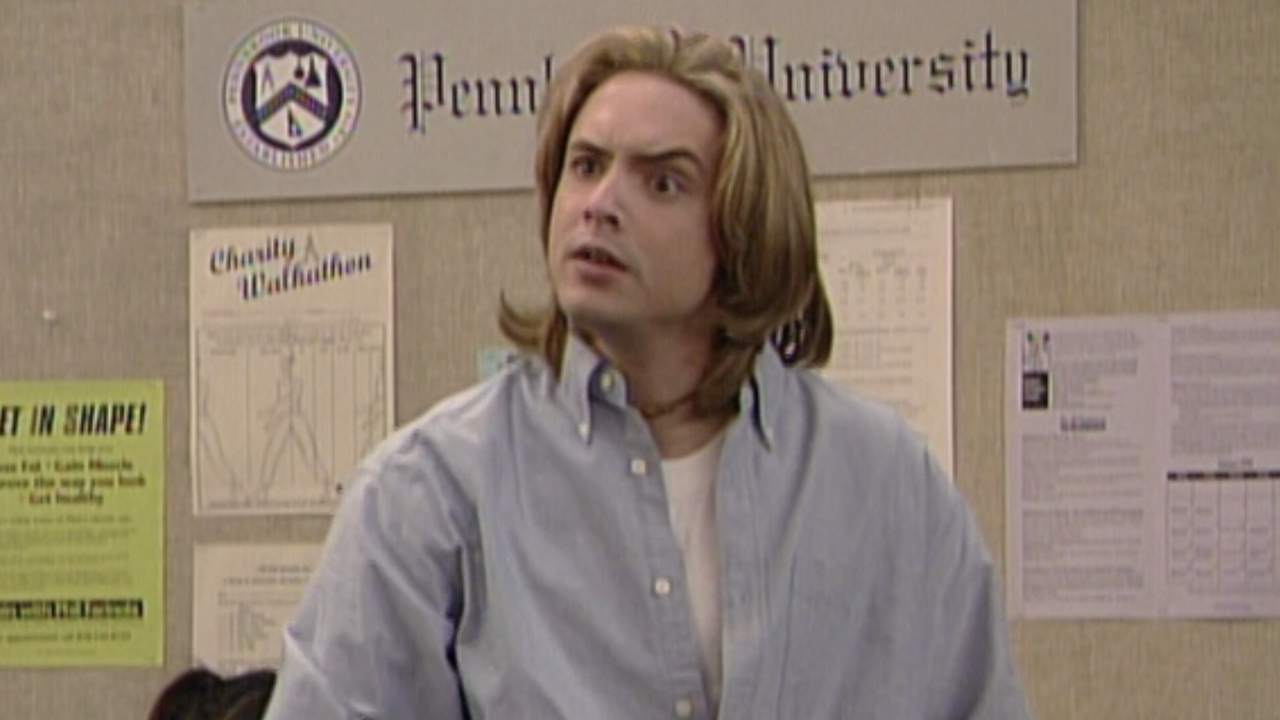 Eric Matthews (Boy Meets World)
While Boy Meets World initially focused more on Ben Savage's Cory Matthews, fans quickly flocked to his good-looking (if not good-thinking) older brother Eric, as portrayed by Will Friedle. Thankfully, the TGIF sitcom's creative team put more and more attention on Eric's sensitive and romantic side, while also setting him up with some of BMW's silliest moments.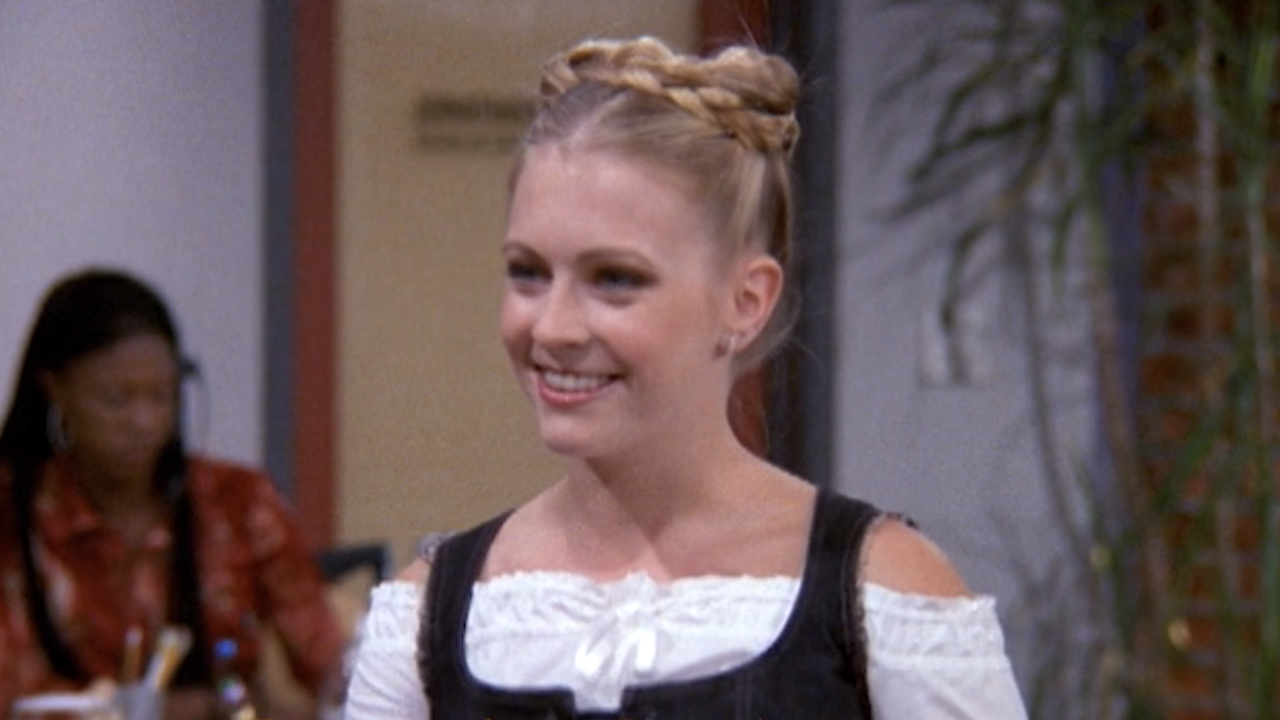 Sabrina Spellman (Sabrina the Teenage Witch)
For fans of Nickelodeon's Clarissa Explains It All, Sabrina the Teenage Witch was a natural next step for star Melissa Joan Hart, whose first live-action take on the friendly comic sorceress won over millions of TGIF viewers. As cool as her powers could be, Sabrina was relatable for still having to deal with high school and college problems, relationship ups-and-downs — still love ya, Harvey — squabbles with family and friends, and more. Having a talking pet was just bonus.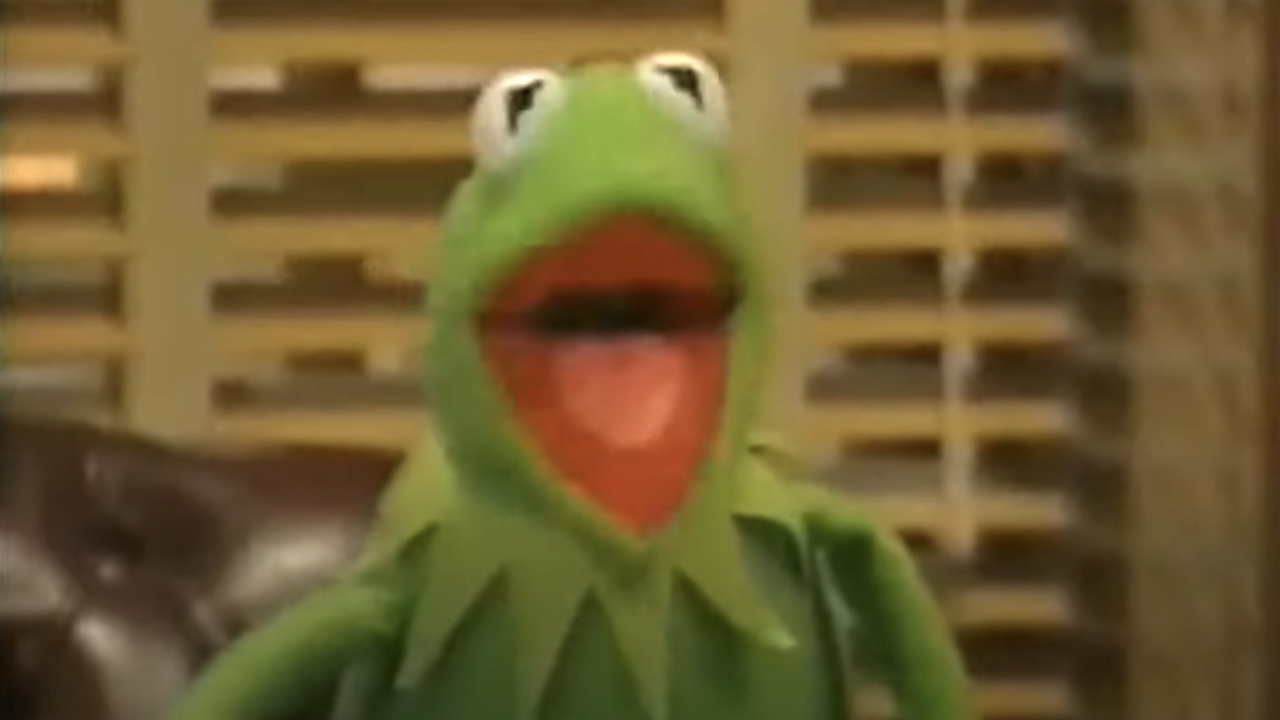 Kermit The Frog (Muppets Tonight)
Two years after Dinosaurs ended, TGIF again teamed with Jim Henson Productions for Muppets Tonight, and even though the eternally iconic Kermit the Frog's role was downplayed to focus on the new Muppet Clifford, it's Kermit the Frog. Anytime the "Rainbow Connection" singer pops into a TV show, TGIF or otherwise, he's an instant highlight. And Muppets Tonight had him win a date with Gilbert Gottfried. Classic TV.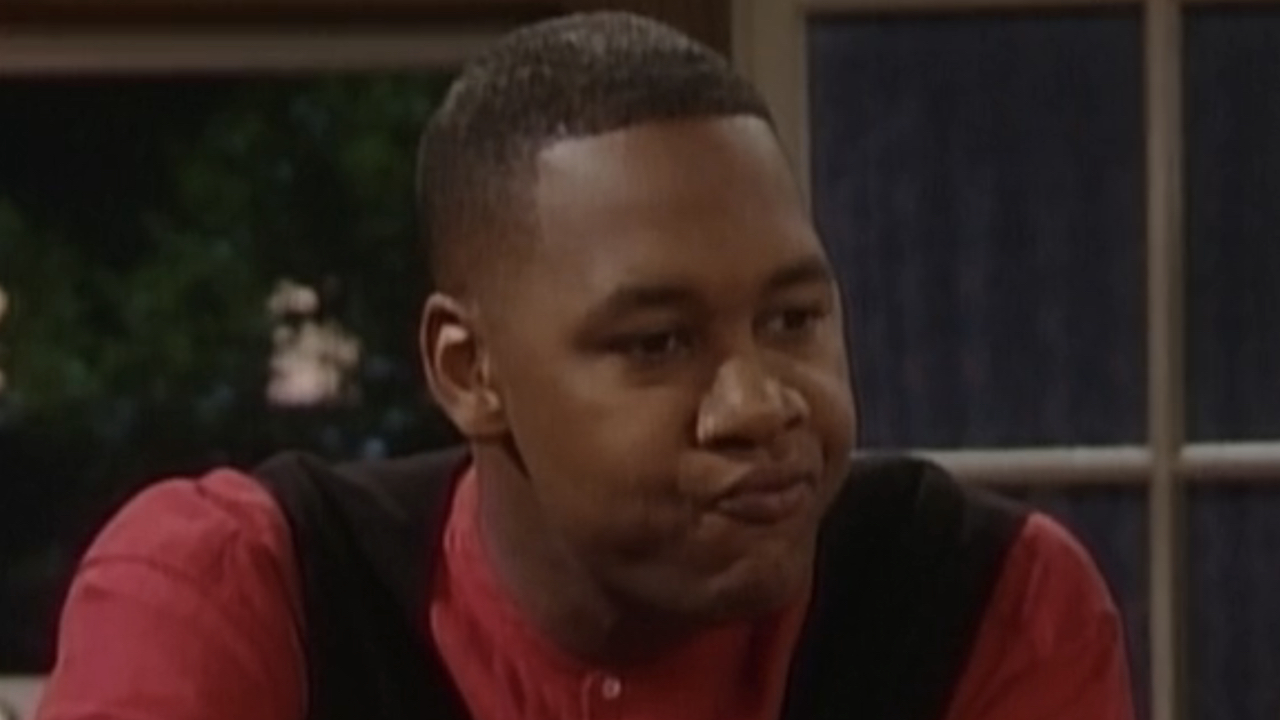 Mark Cooper (Hangin' With Mr. Cooper)
Hangin' with Mr. Cooper was one of many '90s comedies fronted by popular stand-up comedians, and it's easy to see why Mark Curry landed the high-profile gig. Basketball coach Mark Cooper played to the comic's snarky, smack-talking strengths, though without the R-rated material of his live shows, and Curry's infectious smile was as much a TGIF staple as anything else.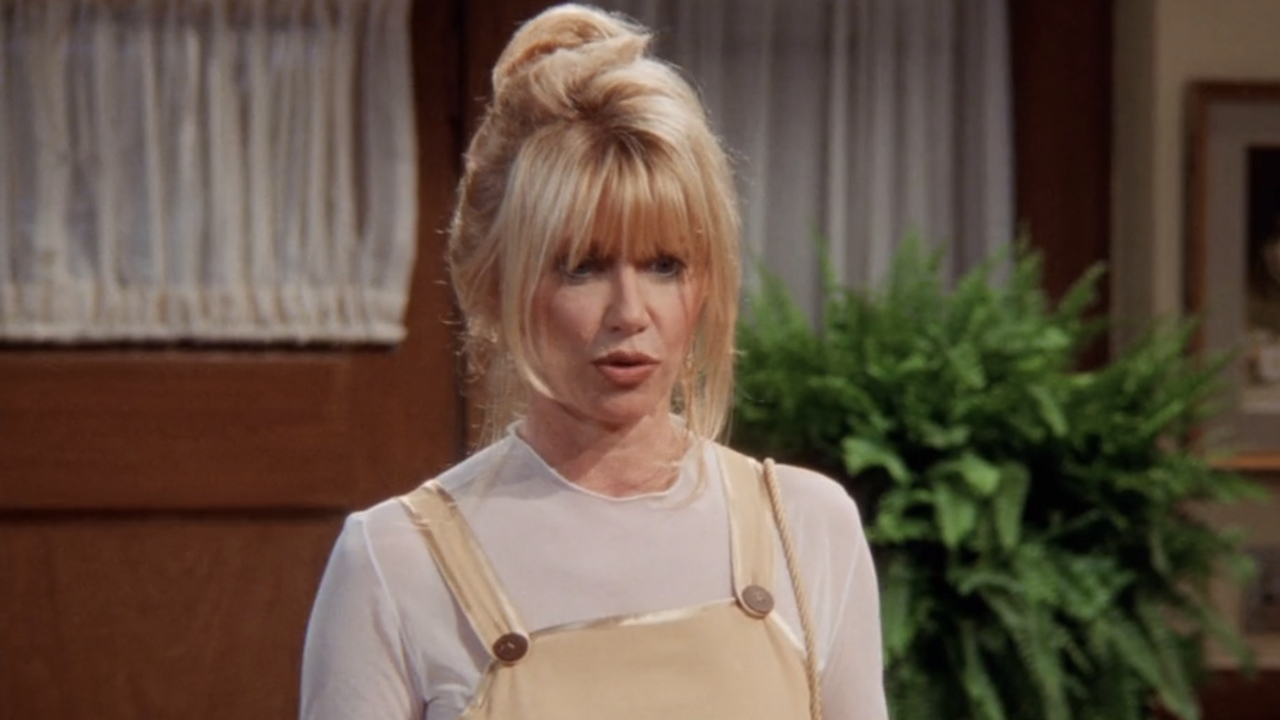 Carol Foster-Lambert (Step By Step)
A then-modernized take on The Brady Bunch's blended family dynamic, Step By Step had its own version of Carol Brady in Suzanne Somers' Carol Foster-Lambert. The family matriarch was a winner for reasons even beyond the talent and allure of Somers herself, with Patrick Duffy as an amusingly perfect foil. Carol also ran her own business out of her home, which was successful enough to earn its own brick-and-mortar location, and sired the smartest two kids in the Foster-Lambert clan. Total mom goals.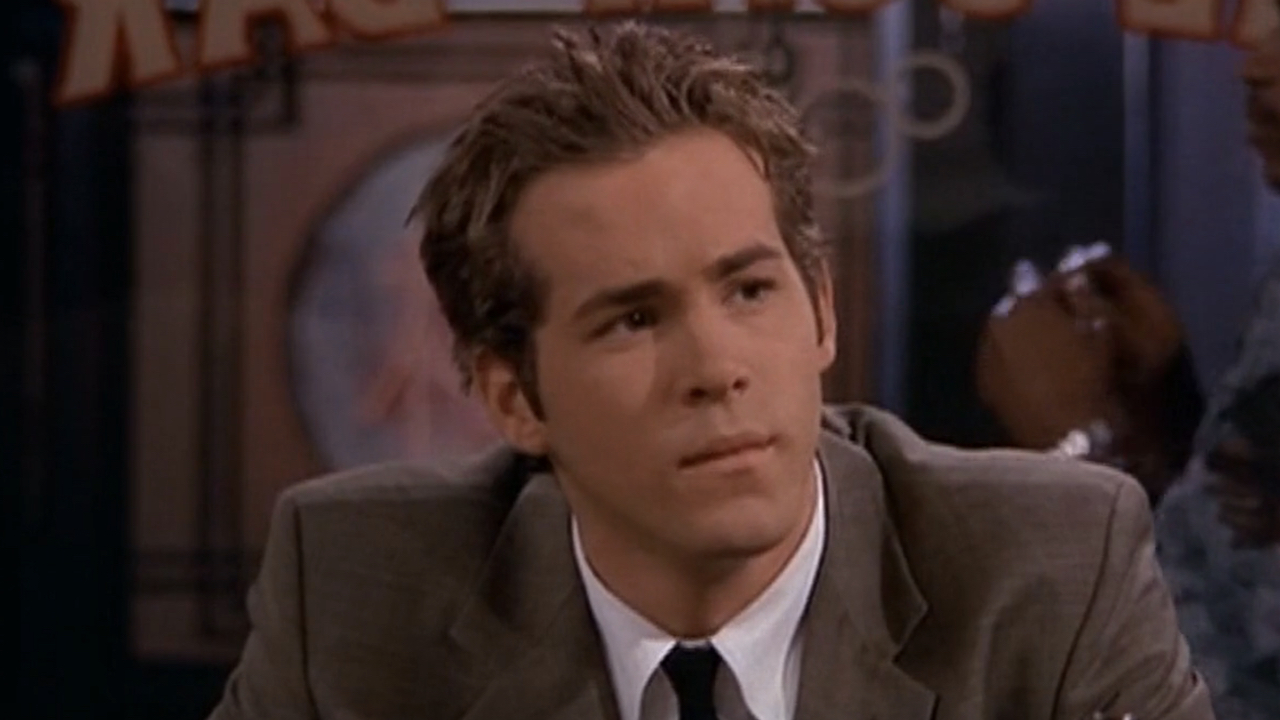 Michael "Berg" Bergen (Two Guys, A Girl And A Pizza Place)
Long before becoming synonymous with Deadpool and Wrexham soccer, Ryan Reynolds' broadcast breakout was as Berg Bergman, the smoother and craftier "guy" within the titular lineup of Two Guys, a Girl and a Pizza Place. With loads of charm and eyebrow-acting to spare, Berg was the prototypical lovable wiseass atop which Reynolds built a highly successful career.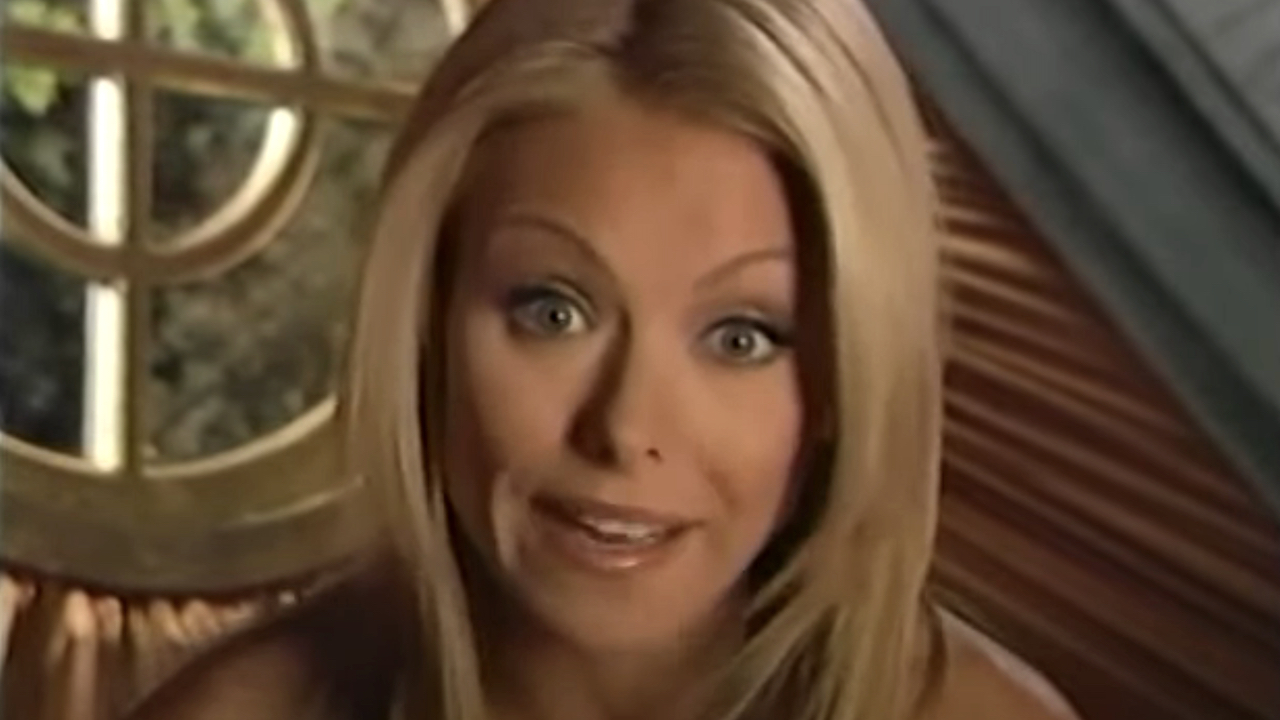 Faith Fairfield (Hope & Faith) 
Amidst her 20+ years in daytime TV, Kelly Ripa followed up her lengthy All My Children run by jumping into sitcom mode with Hope & Faith, where she portrayed a celeb and soap opera actress who hilariously preferred scheming and dreaming to actual work, at the cost of her sister's sanity. It's Ripa at her most free and frivolous, showcasing much of what also makes her a great talk show host.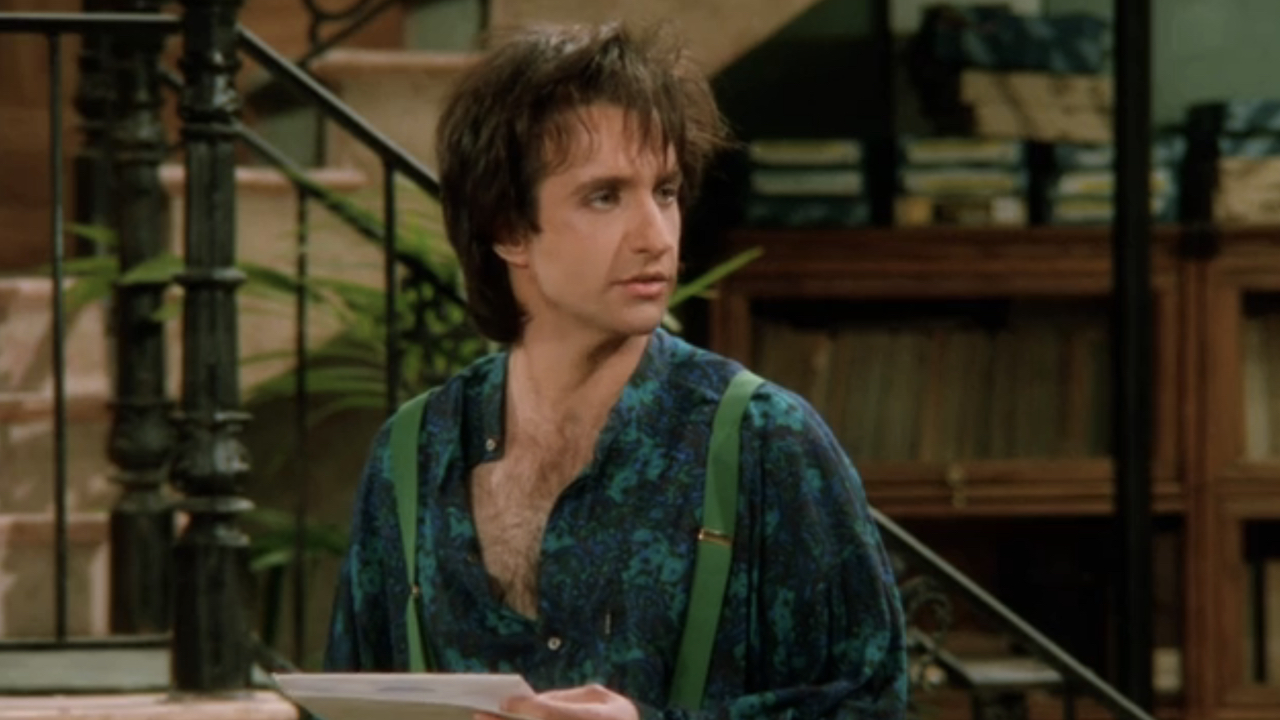 Balki Bartokomous (Perfect Strangers)
Comedy's "foreigner fish out of water" storytelling has largely been eradicated, but Perfect Strangers' Balki remains a beloved sitcom character because of the heart and sincerity that Bronson Pinchot put into his performances. For all the foibles that Balki got into, he could win his way out of trouble with that infectious smiling optimism, no matter how much cousin Larry was left fuming.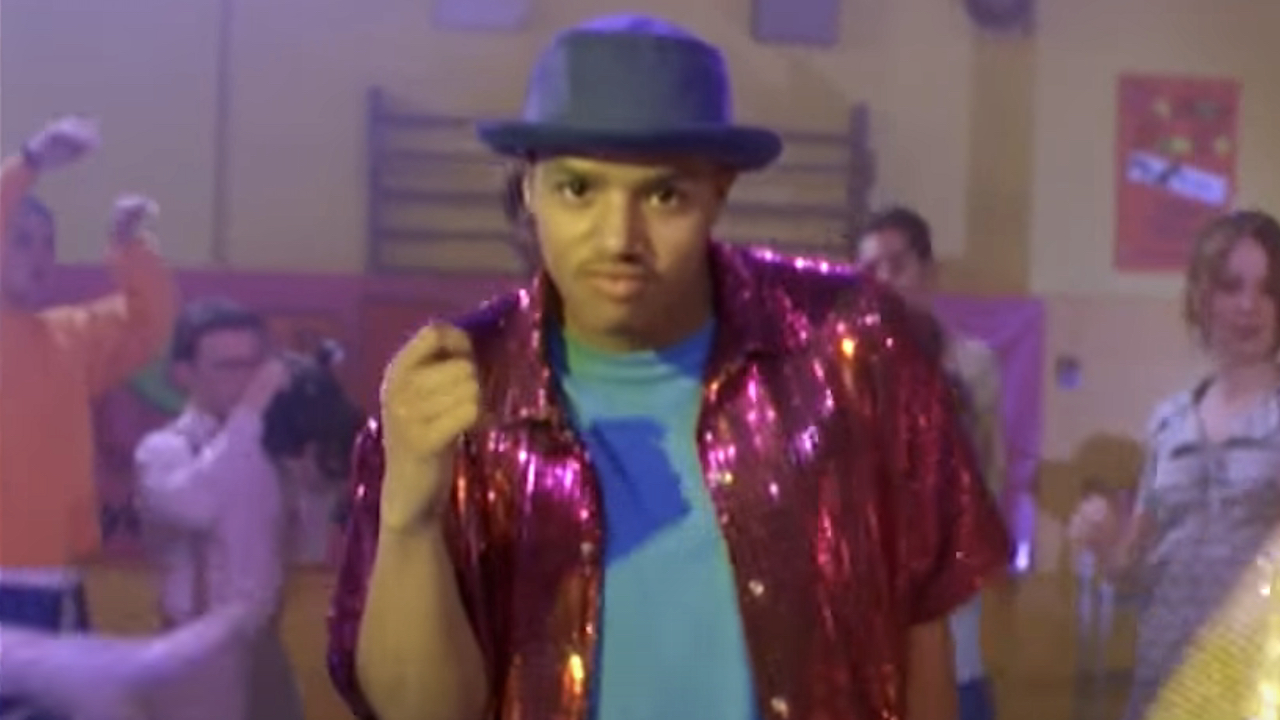 Murray Duvall (Clueless)
The Clueless TV series, whose first season debuted on TGIF before shifting to UPN, doesn't quite hold a candle to the 1995 film, but it 100% helped that both had director Amy Heckerling and several cast members involved. Because that meant more of Donald Faison's joy-filled and dim-witted Miurray, who often played into the most rewatchable moments alongside Sean Holland's Sean.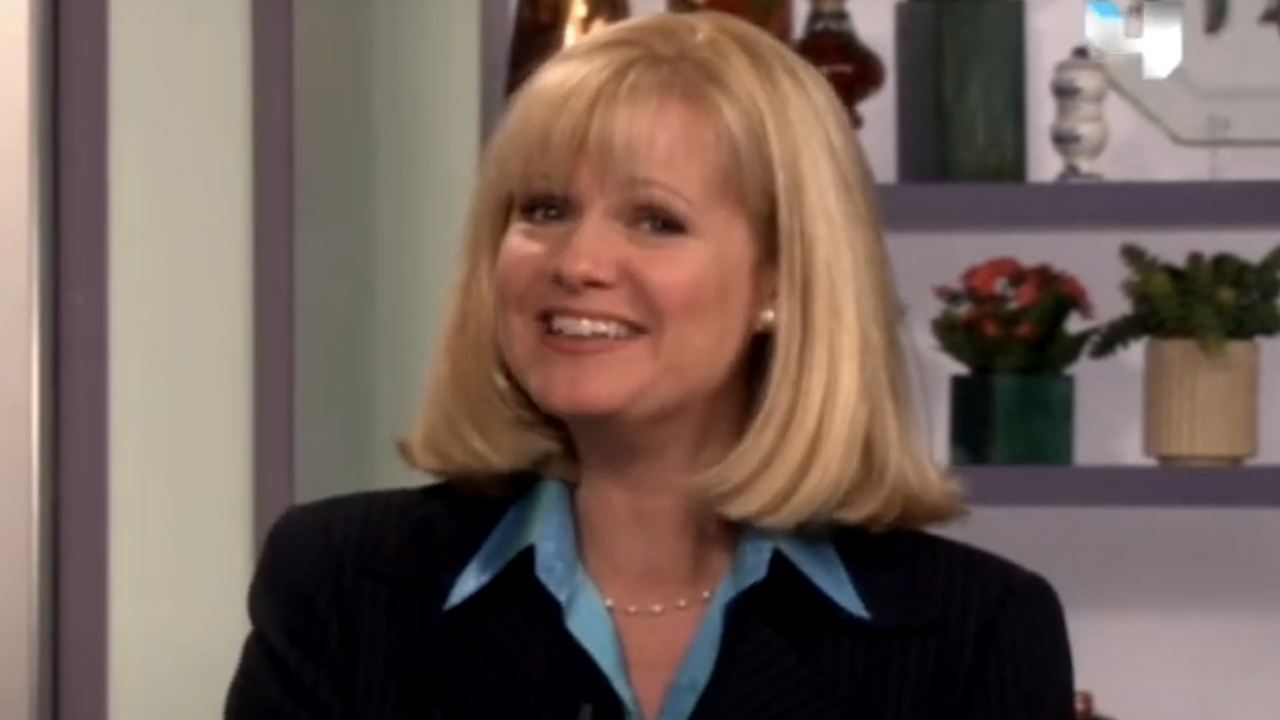 Bonnie Malloy (Life With Bonnie)
Bonnie Hunt is a comedic treasure in film and TV, and while it's unfortunate that her 2000s sitcom Life with Bonnie (co-created with the equally wonderful Don Lake) only lasted two seasons, it remains the longest run for any of her scripted characters. Bonnie Malloy attempted to be the best mother, wife, and professional that she could be, even if it led to chaos. Plus, the character's faux talk show prefaced the star's own future heading up The Bonnie Hunt Show.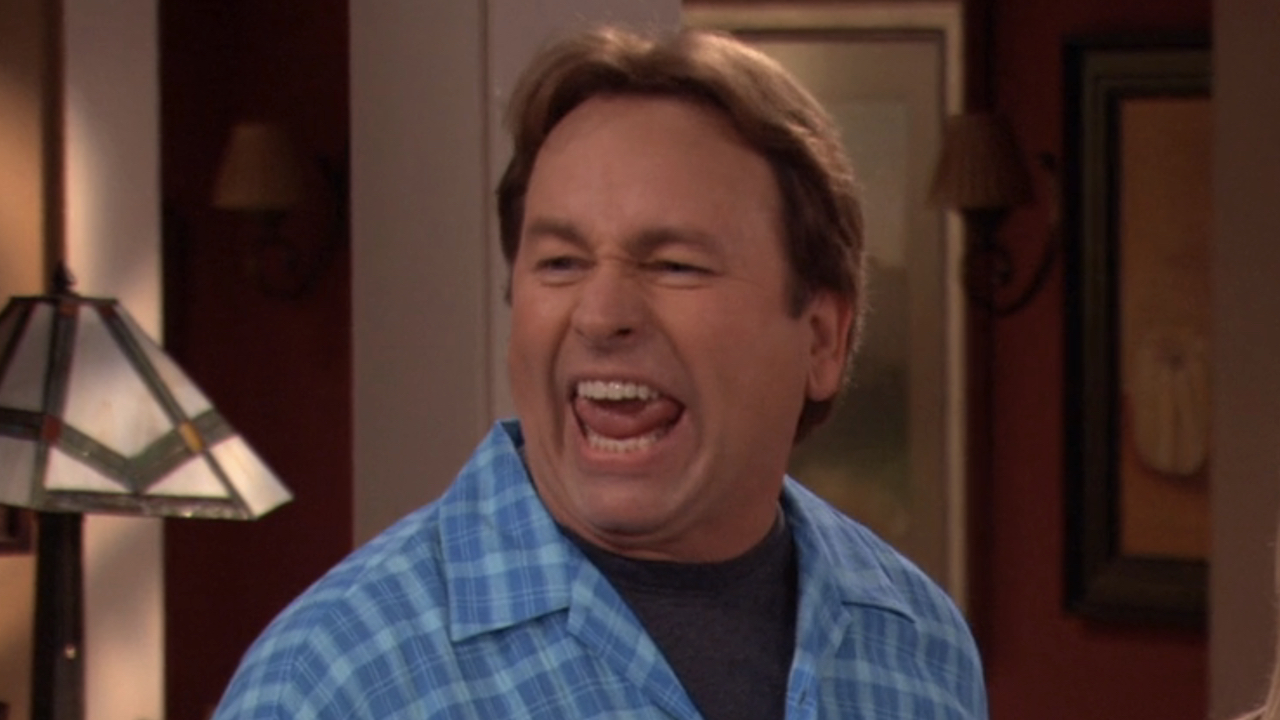 Paul Hennessy (8 Simple Rules)
8 Simple Rules brought the beloved John Ritter back to the sitcom forefront years after CBS' Hearts Afire, and during the same year he debuted on Scrubs as J.D.'s dad. Paul Hennsessy gave Ritter plenty of opportunities to play into his acting strengths, and it was far more fun to watch Paul embarrass his kids than it would be to suffer that same shame. Sadly, Ritter's time on the show was cut short by his sudden and tragic death in 2003.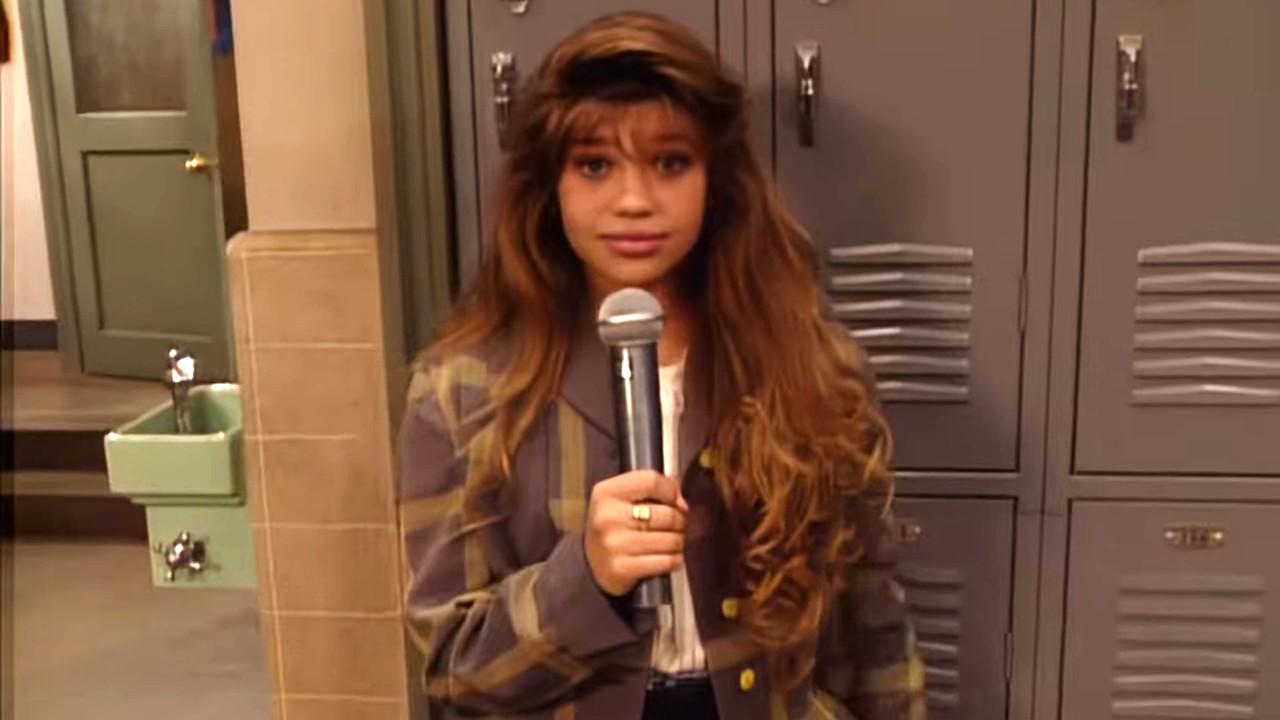 Topanga Lawrence (Boy Meets World)
Rocking an all-time great name, Topanga Lawrence was one of TGIF's quirkiest youngsters when Boy Meets World debuted: a brainy tween with vegetarian standards and bohemian sensibilities. Granted, the character's personality shifted as she took on more popular kid stereotypes by the middle of BMW's run. But one thing that never changed was Danielle Fishel's charisma, which carried over and then some in the spinoff Girl Meets World.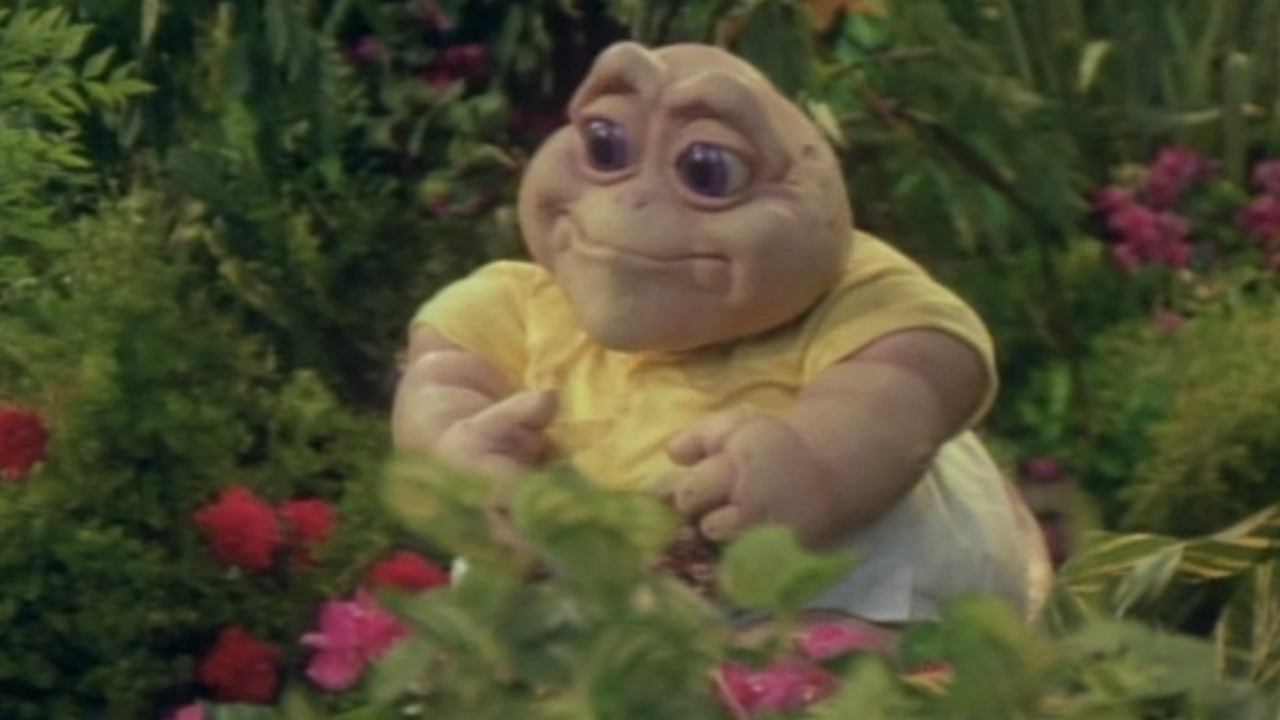 Baby Sinclair (Dinosaurs)
Like Steve Urkel, Dinosaurs' Baby Sinclair earned an unexpected explosion of popularity based on catchphrases, with "Not the Mama" garnering more use than "I'm the baby, gotta love me." His slapstick habit of bashing his dad Earl over the head with pots and pans didn't hurt. What could have been a wildly annoying role became a mini-icon thanks to Jim Henson Productions and voice-acting puppeteer Kevin Clash of Elmo fame.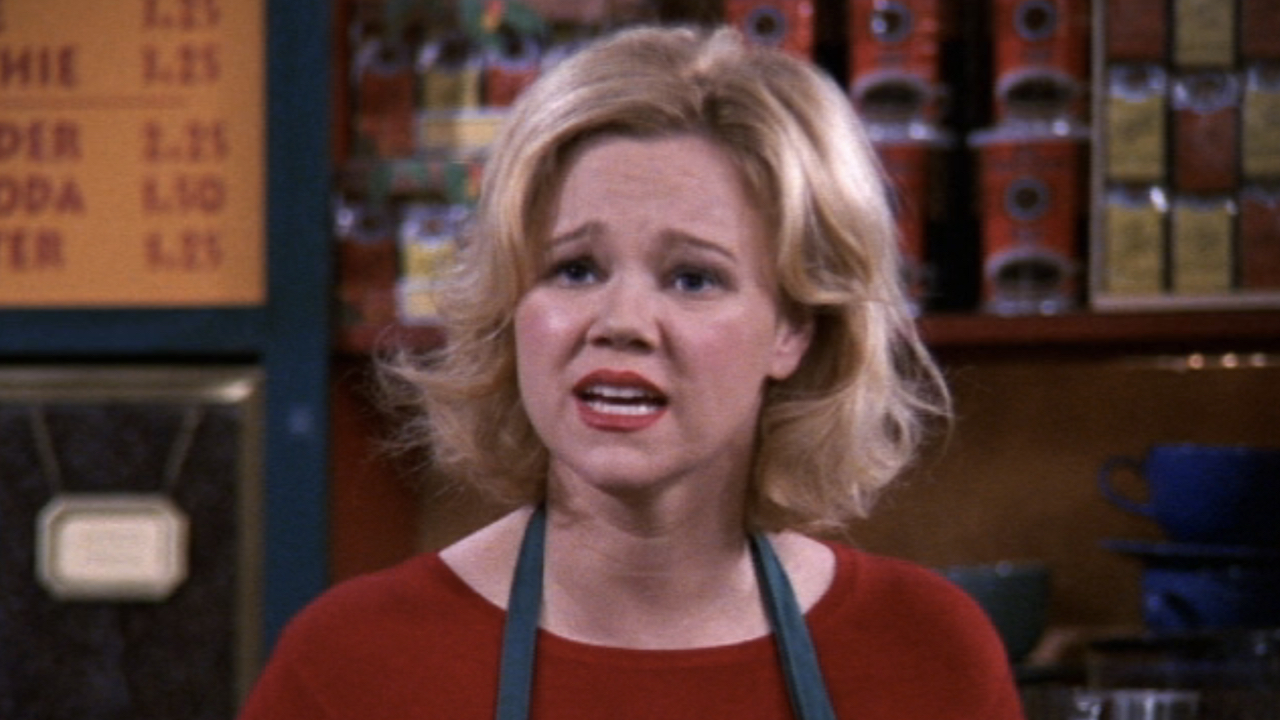 Hilda Spellman (Sabrina The Teenage Witch)
Bong! Hilda Spellman is the kind of witch that would have felt right at home with Samantha Stephens' relatives on Bewitched. The more fun-loving of Sabrina's two aunts, Hilda made every scene better thanks to the comedic gusto of star Caroline Rhea. Her exit after Season 6 remains a TGIF blight, but one that hurts less whenever a Hilda-focused episode is playing.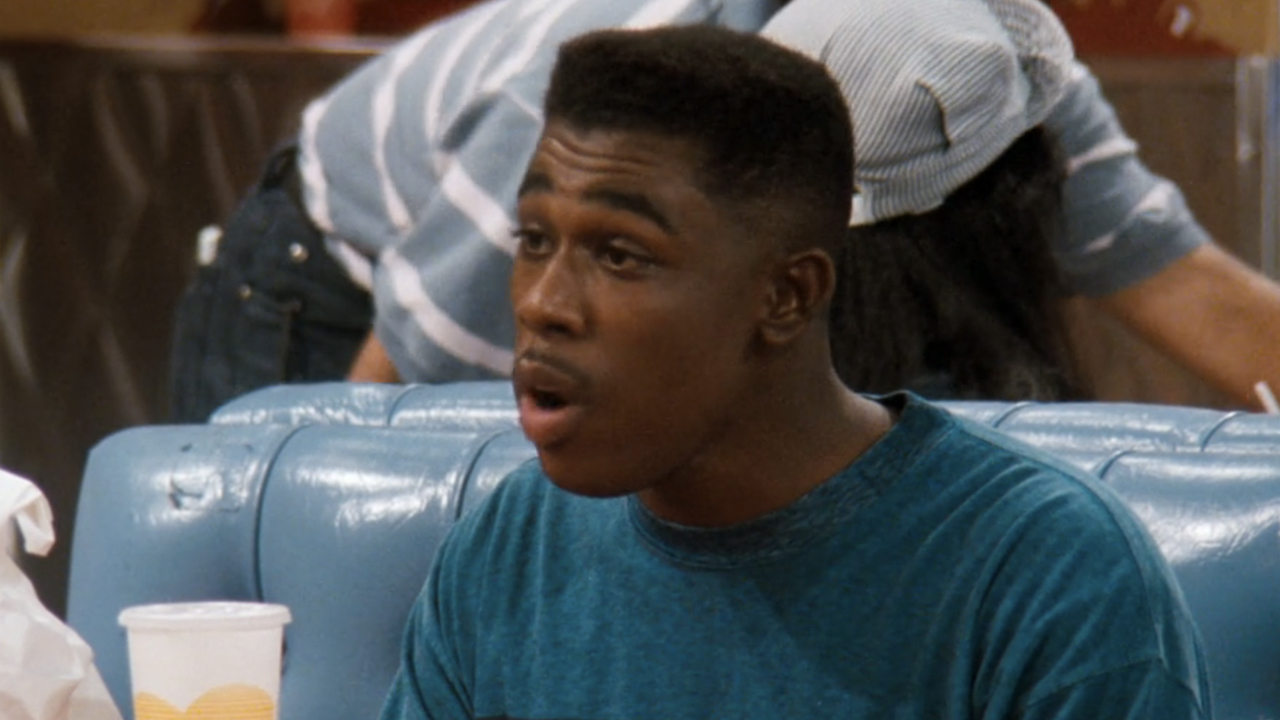 Waldo Geraldo Faldo (Family Matters)
With a name that never failed to crack up younger Family Matters viewers, Waldo Geraldo Faldo easily could have been a stock comic relief character if not for actor Shawn Harrison giving the intellect-lite chef-to-be unexpected depth beneath the broad silliness. Waldo earned way more screentime starting in Season 4, giving fans way more scenes with Eddie's BFF, to the point where he arguably became more interesting than Eddie himself.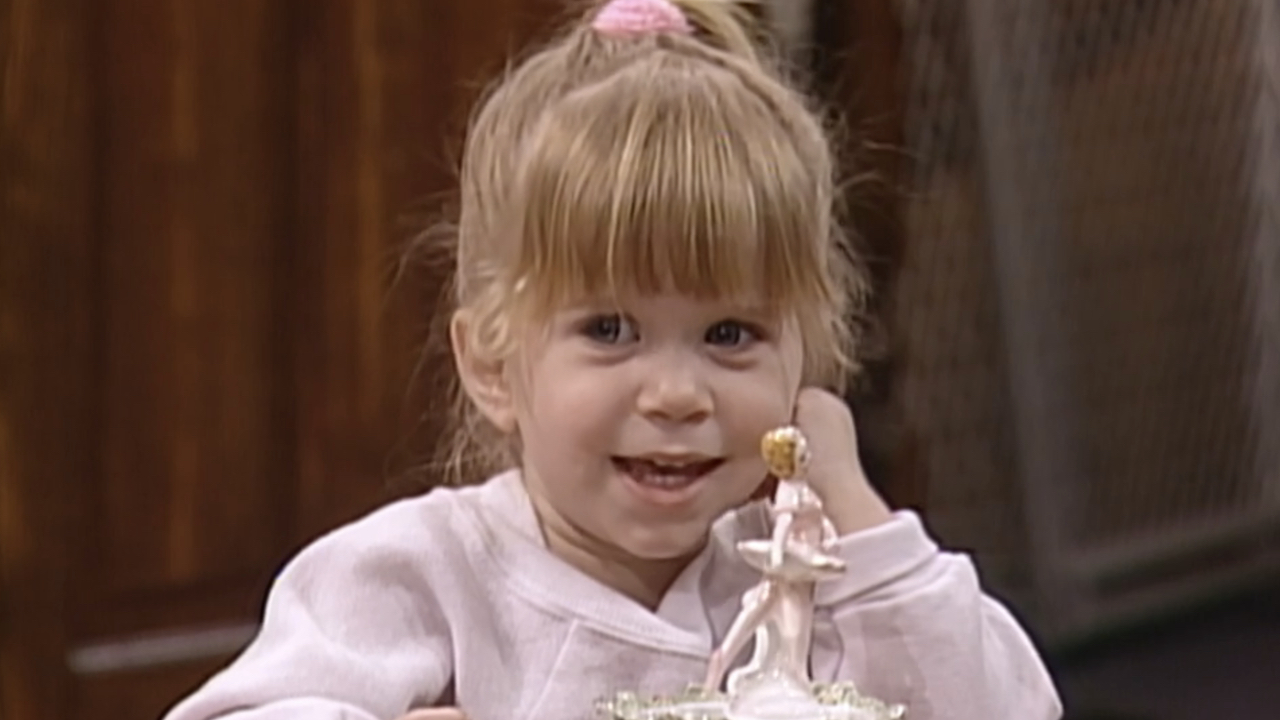 Michelle Tanner (Full House) 
Together, Mary-Kate and Ashley Olsen gave TV viewers Michelle Tanner, arguably the best version of any sitcom youth below a certain age. From infancy, the wildly adorable character earned as many storylines as the other family members, and also delivered an assortment of catchphrases that fans still use today. "You got it, dude!" is an easy standout. The furor over her absence from Fuller House speaks to Michelle's greatness.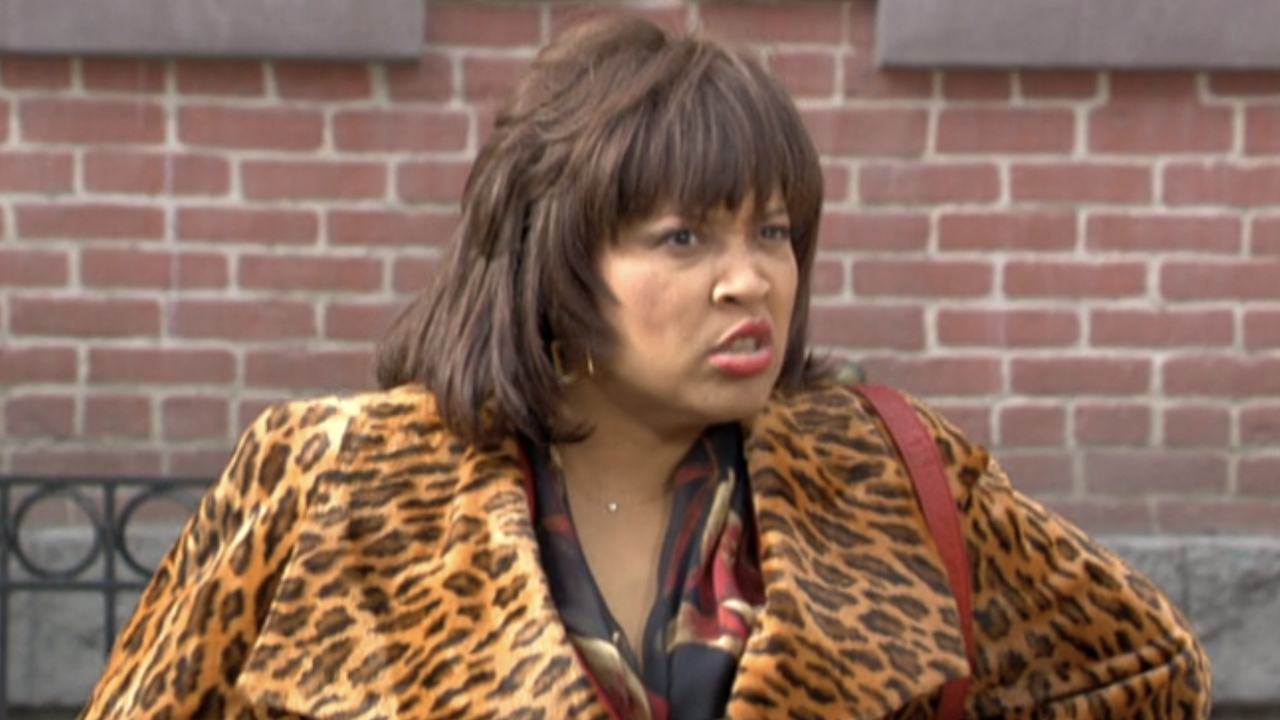 Lisa Landry (Sister, Sister)
Years after becoming the first Black talent to win an Outstanding Supporting Actress Emmy, 227's Jackée Harry landed her next biggest role as Sister, Sister's loud, hilarious, munchies-loving fashion designer and mom Lisa Landry. Harry's performance is made all the more enjoyable when balanced against WKRP vet Tim Reid's far more straight-laced Ray.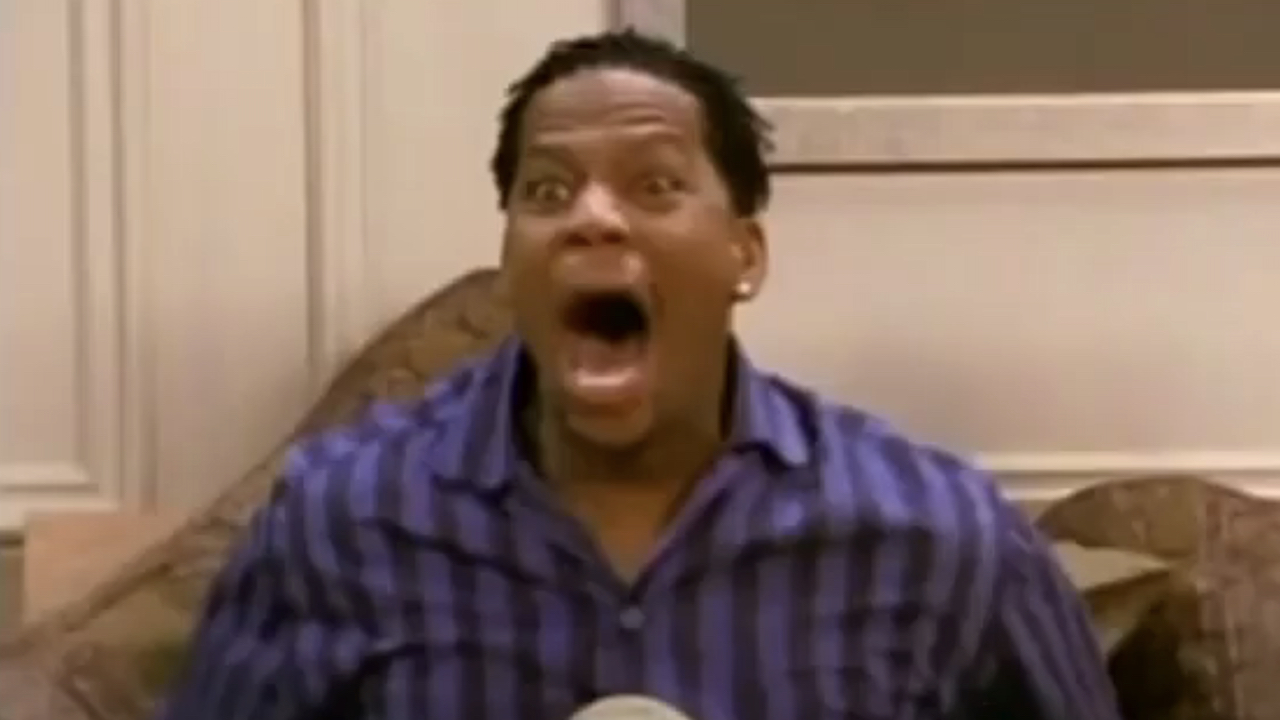 Darryl Hughley (The Hughleys)
ABC's eponymous sitcom The Hughleys debuted in 1998, with comedian D.L. Hughely's Darryl moving his family from a largely Black neighborhood into the suburbs. The sitcom played into its star's stand-up strengths, by way of racial and social humor, and The Hughleys was shifted to Friday primetime for Season 2. Unfortunately, TGIF's initial run ended that year, and the show's next two seasons moved to UPN.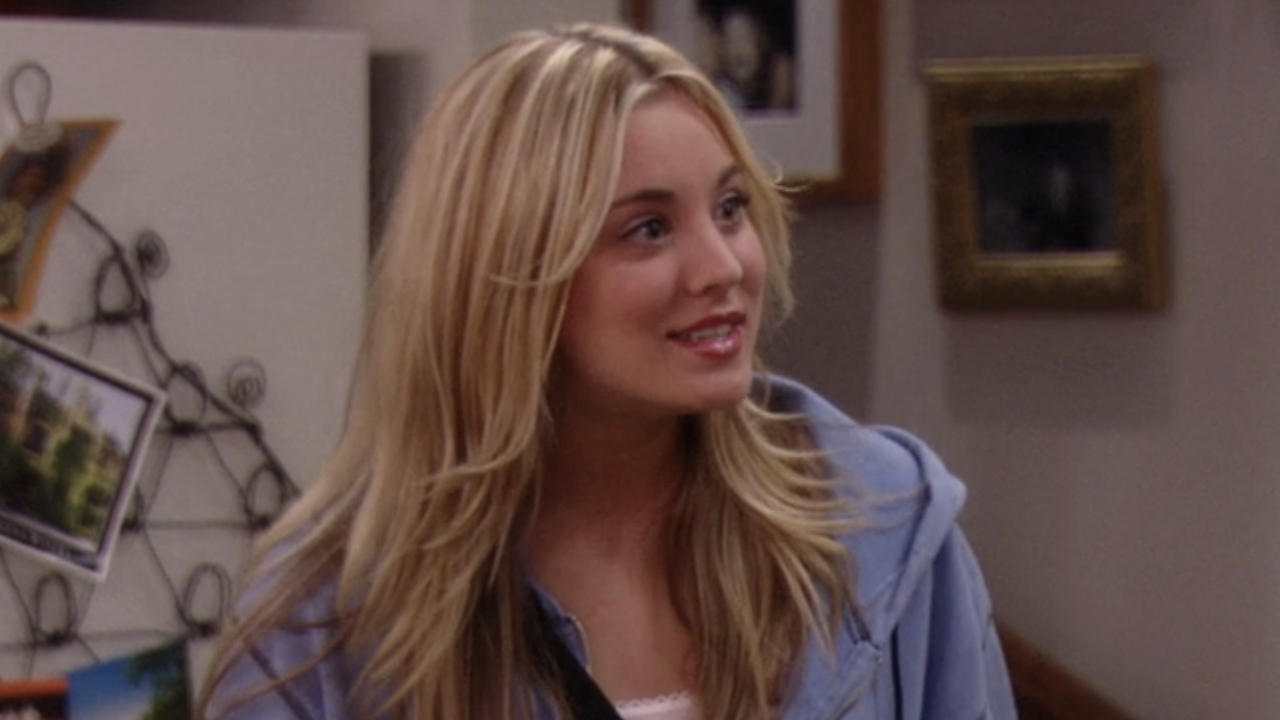 Bridget Hennessey (8 Simple Rules)
With John Ritter and Katey Sagal as her TV parents, it's no wonder Kaley Cuoco went on to sitcom infamy within the Big Bang Theory ensemble. The young actress delivered the goods as the Hennessy's amusingly flighty daughter Bridget, who could have easily fallen into stereotype-driven waters if not for Cuoco's buoyant energy and natural charisma.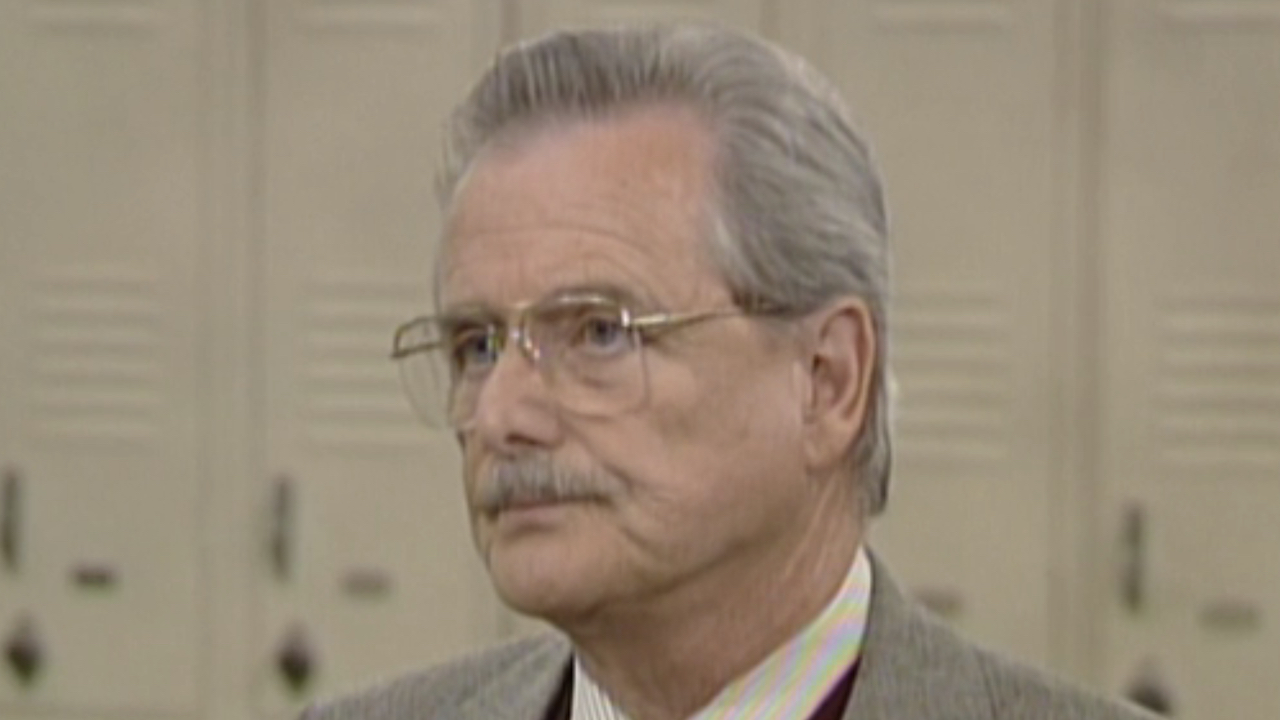 George Feeny (Boy Meets World)
Considering TGIF's general aim for younger demographics, William Daniels' serious and ever-stoic educator George Feeny gets extra credit for becoming one of Boy Meets World's most beloved characters during and after its ABC run. Both as a school authority and as the Matthews family's next-door neighbor, Mr. Feeny delivered the kind of straightforward advice and tough love that could be just as impactful for viewers as the sitcom characters.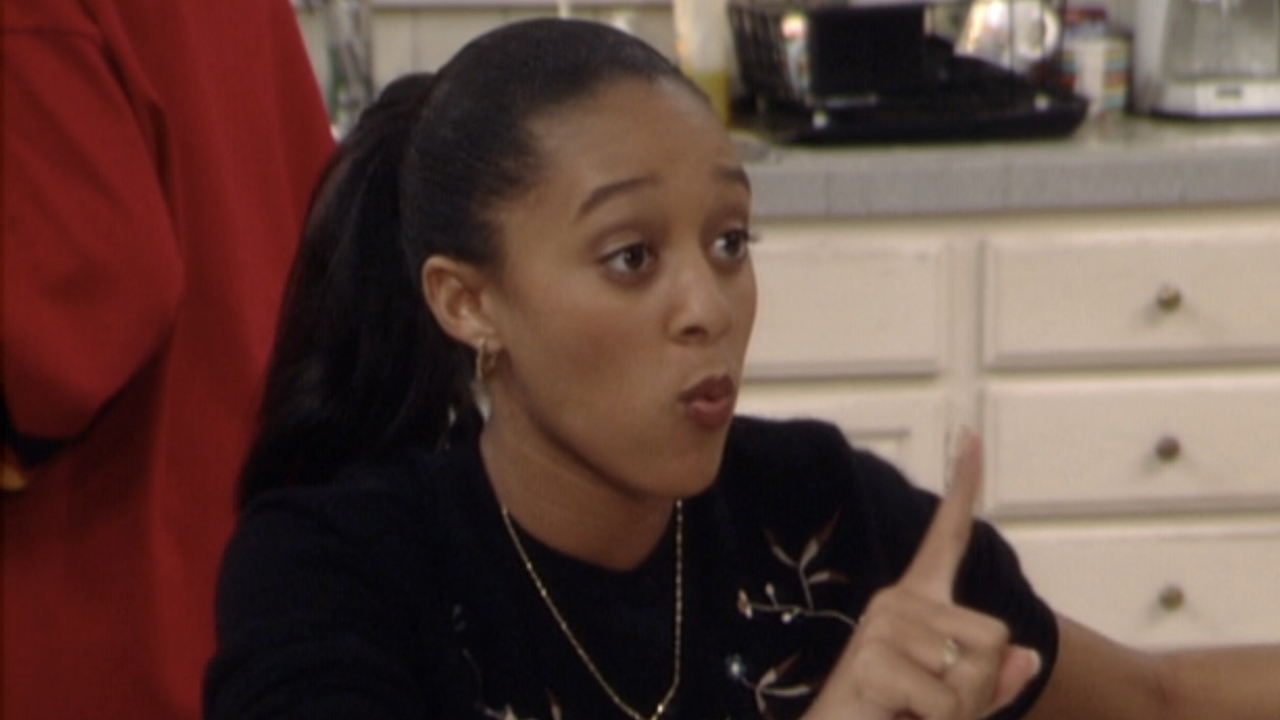 Tia Landry (Sister, Sister)
For anybody who ever wished for a twin sibling, Sister, Sister was a great sitcom to live vicariously through, and Tia Mowry's Tia Landry would no doubt be some people's ideal version of a familial lookalike. A brilliant student whose book smarts are equaled by her practicality and sense of maturity, Tia may not win any awards for being the most party-ready sibling in the world (or even in their suburban neighborhood), but she's ideal whenever trouble is lurking, or when a tutor is needed.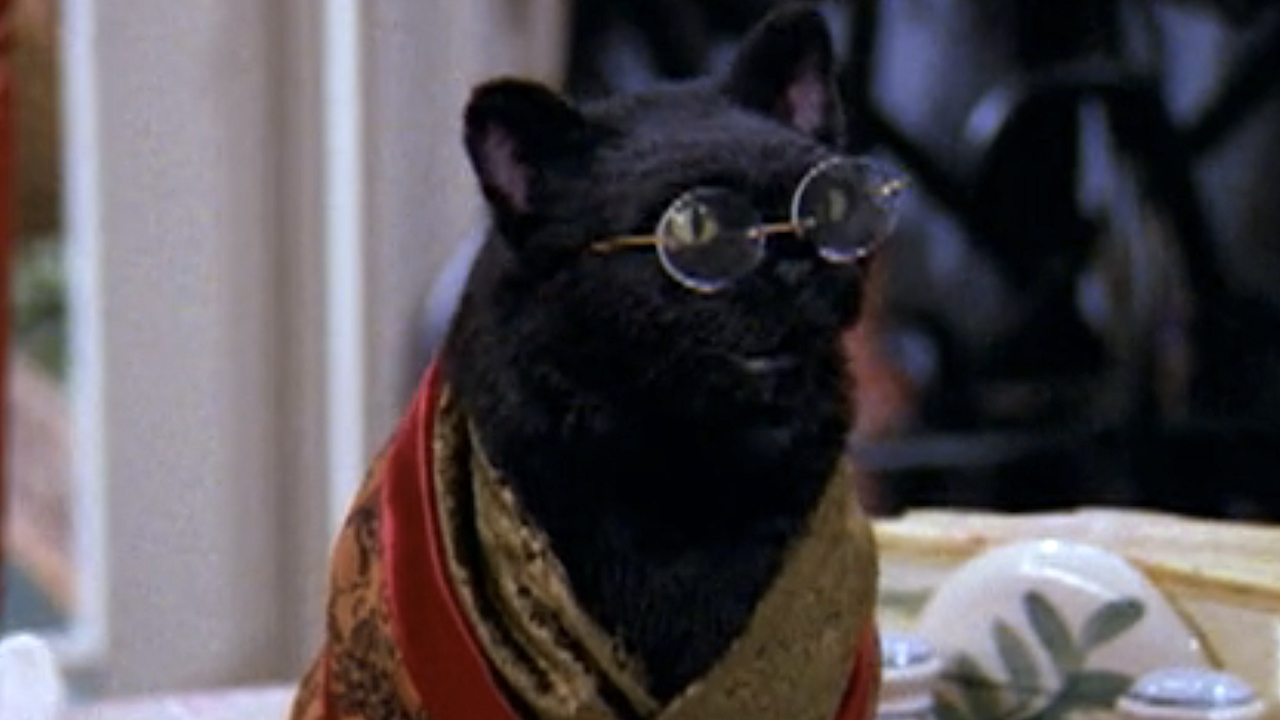 Salem (Sabrina the Teenage Witch)
For all that black cats imply bad luck, Sabrina the Teenage Witch lucked out big time by introducing the funniest feline in sitcom history, even though Salem Saberhagen was technically a centuries-old witch stuck inside a cat's body. Appearing in every episode, Salem's popularity was enough to make voice actor Nick Bakay as recognizable to fans as the rest of the cast.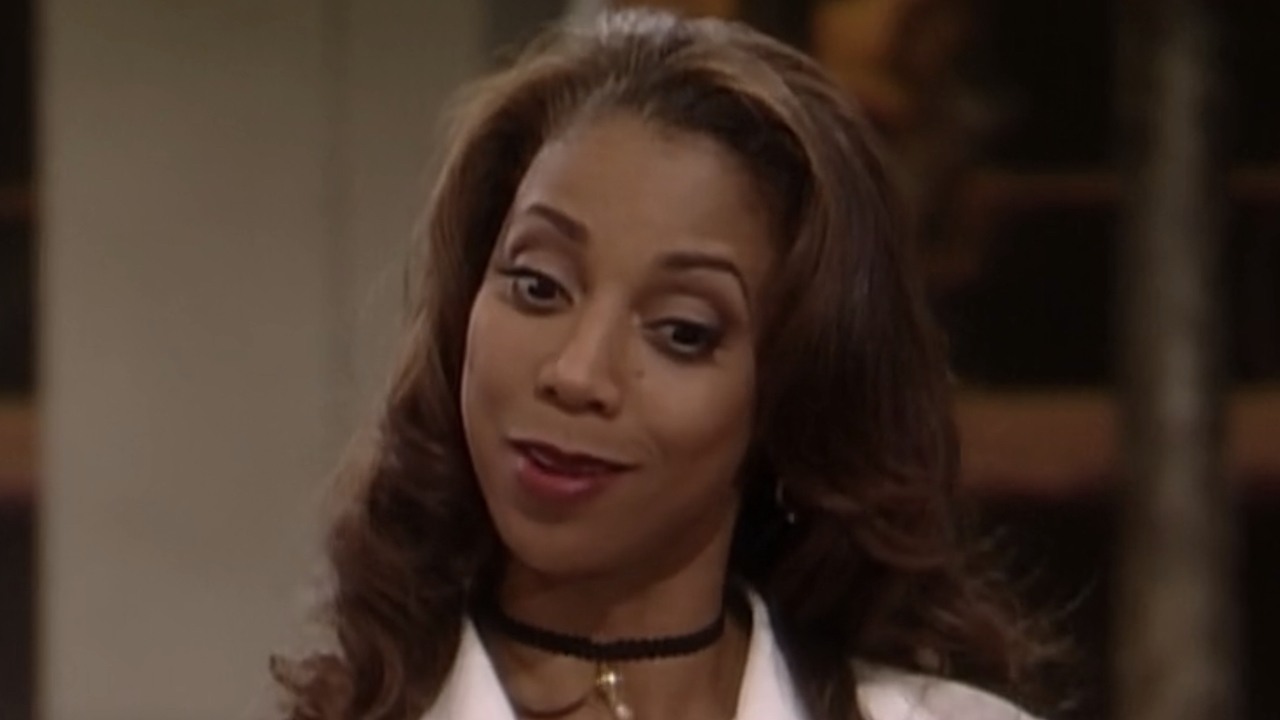 Vanessa Russell (Hangin' With Mr. Cooper)
As the daughter of affluent parents who cut her off from her trust fund, Vanessa Russell is a hoot as a formerly pampered woman adjusting to the struggles of holding a job and being a good roommate/romantic partner. Of course, Vanessa might not be nearly as fun to watch if not for the innate magnetism of star Holly Robinson Peete.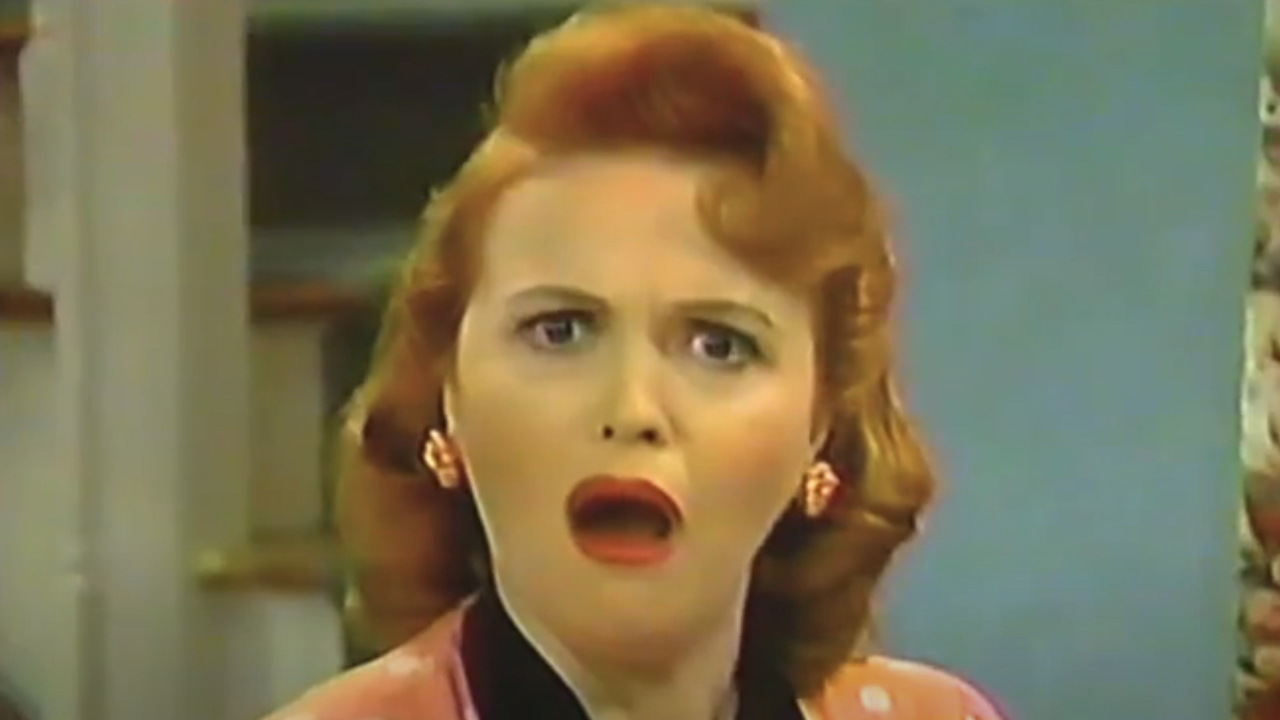 Honey Nielsen (Hi Honey, I'm Home)
A sitcom that's probably more aligned with its presence on Nick at Nite, the era-spoofing Hi Honey, I'm Home! began its 1991 run within the TGIF lineup, even if it didn't last. Despite that, Charlotte Booker's Honey Nielsen instantly became as memorable as the characters she was paying homage to, from Donna Reed to Laura Petrie.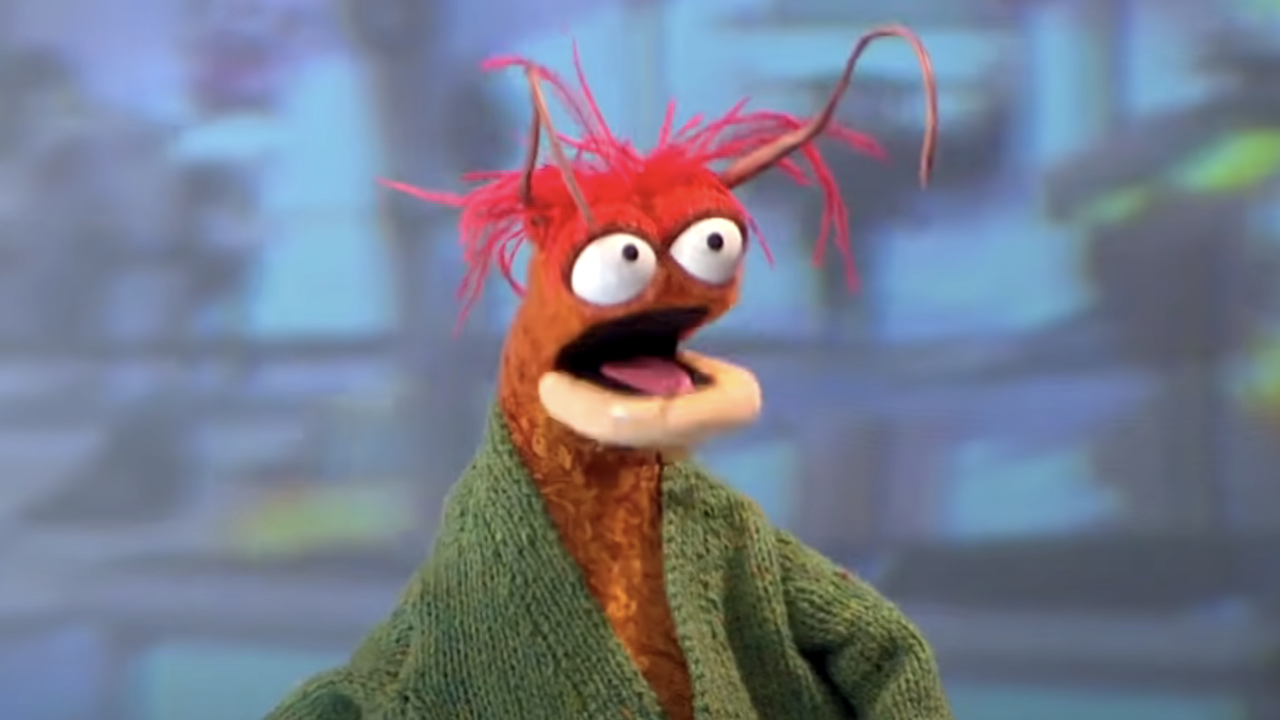 Pepe The King Prawn (Muppets Tonight)
Muppets Tonight's first season introduced a bunch of new Muppet characters to felt-loving fans, but few have been utilized in the following decades as often as Pepe the King Prawn, who debuted in the second episode. Perhaps no moment best showcases Pepe's Hollywood-loving prowess early on than the finale's elevator ride with Martin Short.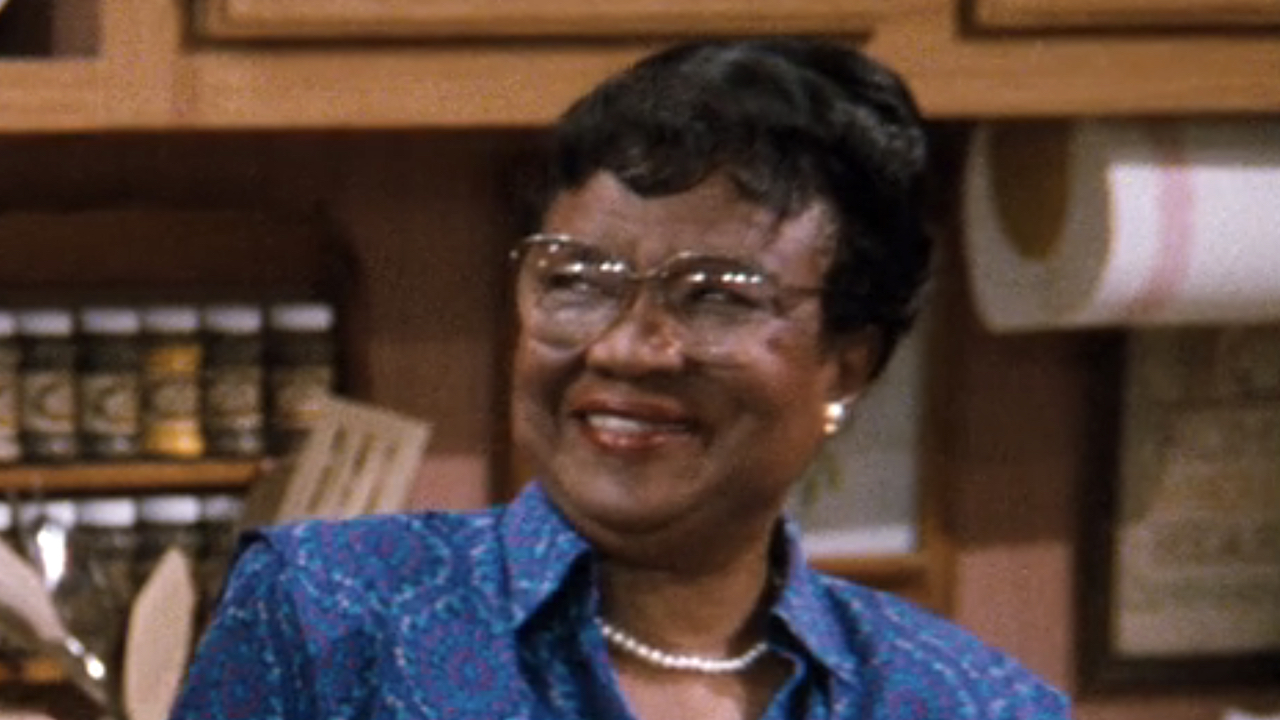 Estelle Winslow (Family Matters)
Though the role was reduced over time due to behind-the-scenes health issues suffered by star Rosetta LeNoire, Mother Winslow was a fun and feisty force to be reckoned with during the early years of Family Matters, and could put Reginald VelJohnson's Carl in his place right quick. She was also the only character who was regularly nice to Steve Urkel without dating him, though that's possibly a mark against.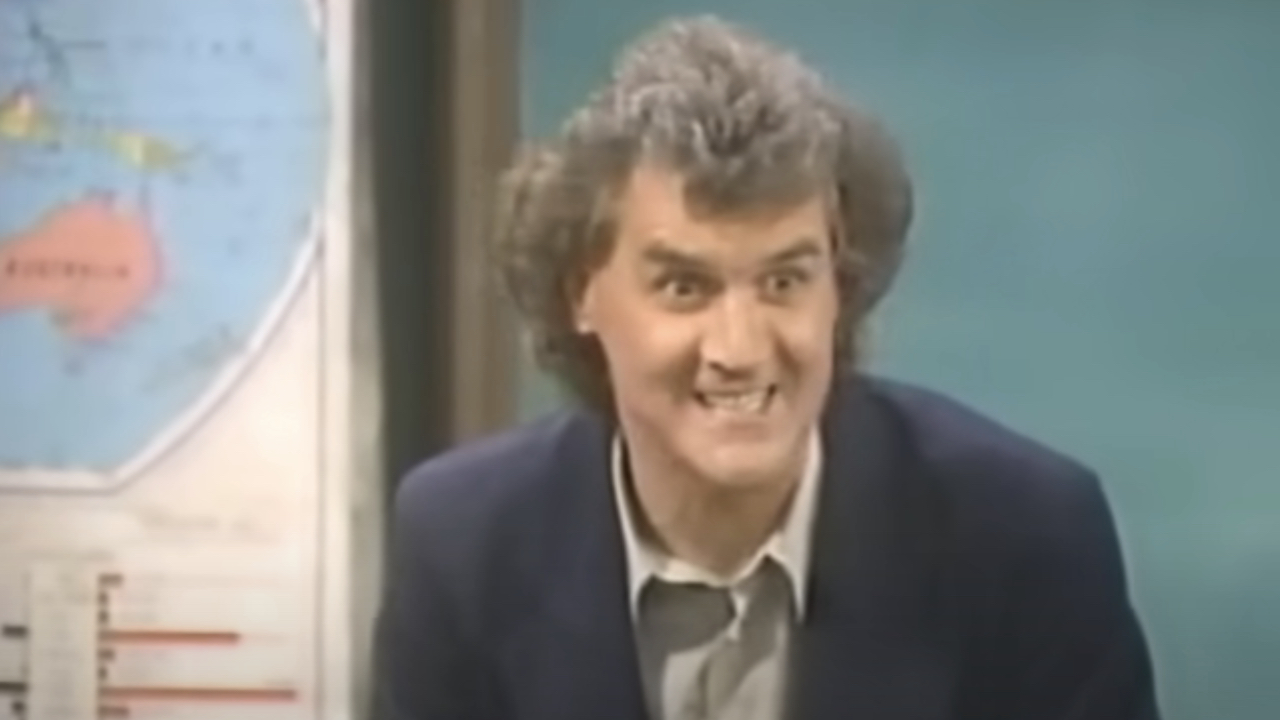 Billy MacGregor (Billy)
The 1992 spinoff Billy wasn't exactly a smashing success, having only aired 13 episodes before its cancellation, but was led by the comedic genius Billy Connolly, who made his U.S. acting debut as the titular Scottish teacher in Head of the Class. The globally renowned performer's talent is what sparked the offshoot comedy, thus making him a fan-favorite in spite of Billy's relative obscurity.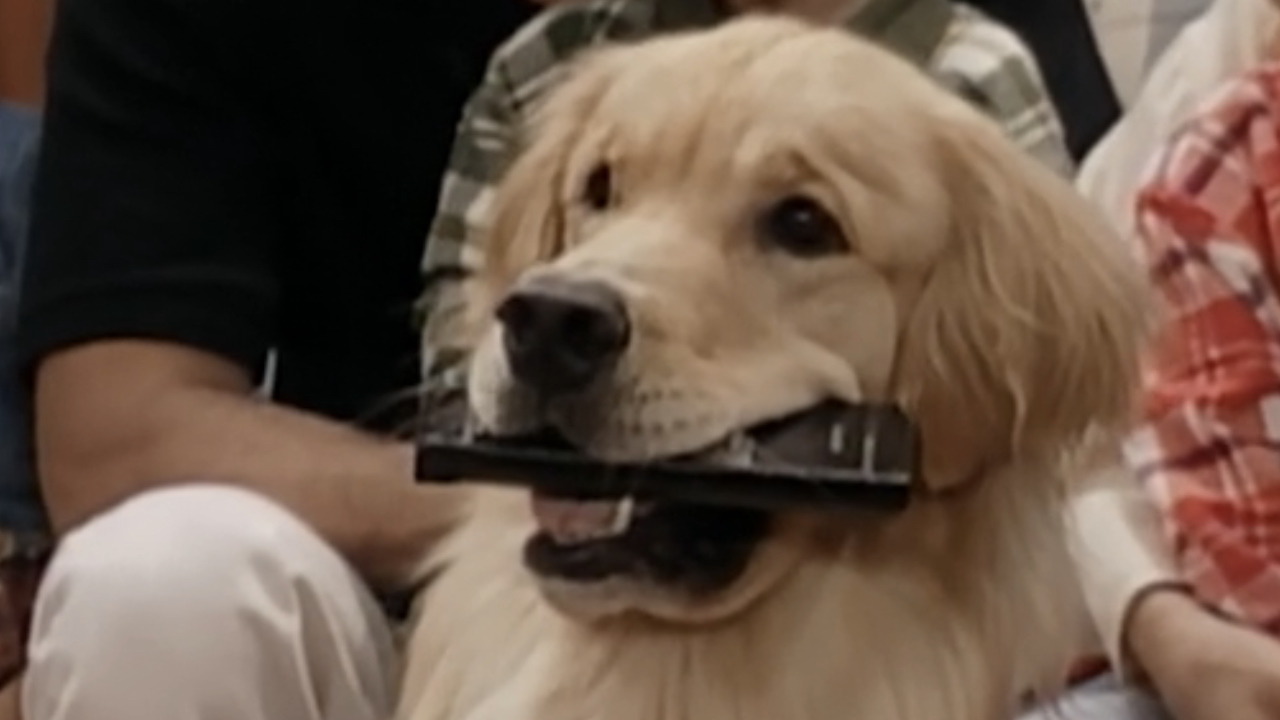 Comet (Full House)
Despite all the human characters Full House introduced as seasons went by, the show never lost sight of its canine companion Comet, who became a household fixture after his Season 3 introduction. The remarkably well-trained dog earned his fair share of scripted laughs, and was popular enough that it was a no-brainer for the Netflix spinoff Fuller House to introduce its own golden retriever, Cosmo.